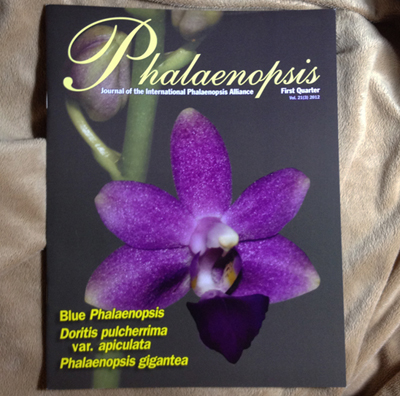 Phalaenopsis Vol. 21(3) 2012
April 2012
I'm extremely proud to announce the release of my first article written for Phalaenopsis, the journal of the International Phalaenopsis Alliance.
Contents:
A Decade of Chasing the Elusive Blue Phalaenopsis is a 9.5 page article featuring 18 full color photo's, now available in Phalaenopsis Vol. 21(3) 2012. This article cover's my history growing up in the orchid community, my hybridizing goals and progress over the first decade of my coerulea breeding program.
Please support our national and international orchid organizations whenever possible. If your not a member you can join the International Phalaenopsis Alliance and/or can also purchase copies of this volume directly from them at http://www.phal.org/.